Tuzlatransport - Your safe and reliable partner
"Tuzlatransport", d.o.o., Tuzla, is a company whose main activity is the road transportation of goods in the country and abroad. Tuzlatransport d.o.o. has been operating in various forms of organization and ownership since 1946, and is constantly one of the leading and at the same time the most traditional and most aknowledged transport company in Bosnia and Herzegovina. We continuously provide high quality goods transport services to numerous local and international clients.


Long business tradition, high technical security, up-to-date vehicle fleet and modern equipment, highly exprerienced management and employees allow us to approach each of our client individually in accordance with their needs for transport services.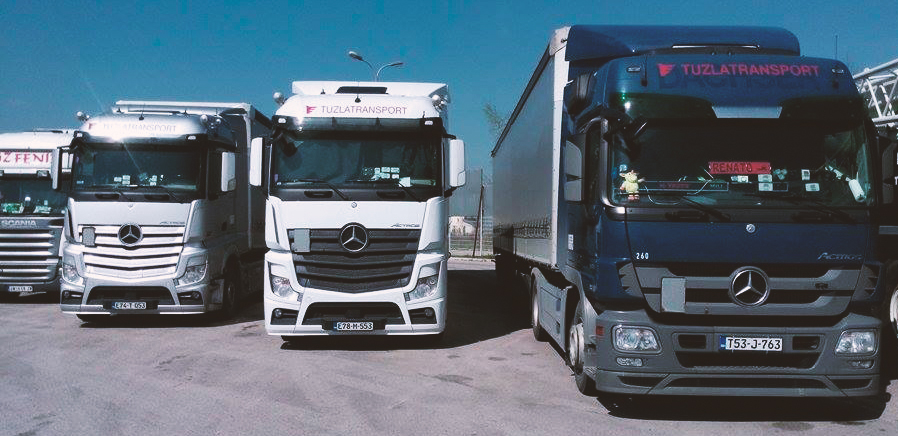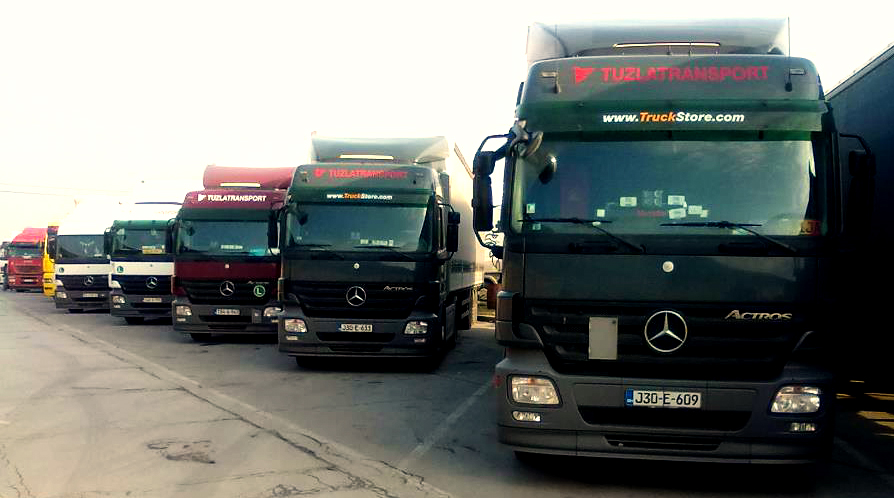 Our team consists of highly qualified employees with many years of experience in international transport of goods. With their knowledge, organizational skills and professional approach to work, they'll easily follow you through the entire transport process from loading activities, export customs clearance, import customs clearance to unloading activities. The organization is primarily oriented towards our clients requirements, and we strive to emphasize accuracy, reliability, security, fast information exchange, as well as price stability. These are the characteristics that affect the satisfaction of our long-term clients. Our mission is long-term relationship and customer trust.


With the exceptional commitment of management and administration in the last 40 years, as well as the constant investment in the fleet modernization, Tuzlatransport has grown into one of the leading companies for international transport, not only in BiH, but also in the entire region. It was built with its own capital, effort, knowledge and commitment of shareholders as well as employees.
The company's mission is to provide efficient, economical, safe and long-term sustainable transport services, both in the country and worldwide, with satisfied clients who will recognize and appreciate the provided services as precisely organized and highly qualified. Sincerity and honesty towards our employees and clients are one of the most important components of the company's business philosophy.

Transport within the territory of Bosnia and Herzegovina occupies a very small percentage, while international transport (transport outside the territory of Bosnia and Herzegovina) occupies more than 98% of the company's operations.

Value is added to the company yet again through our qualified and professional drivers, who perform the tasks of transport conscientiously and on time, in accordance with EU Working Time Directive.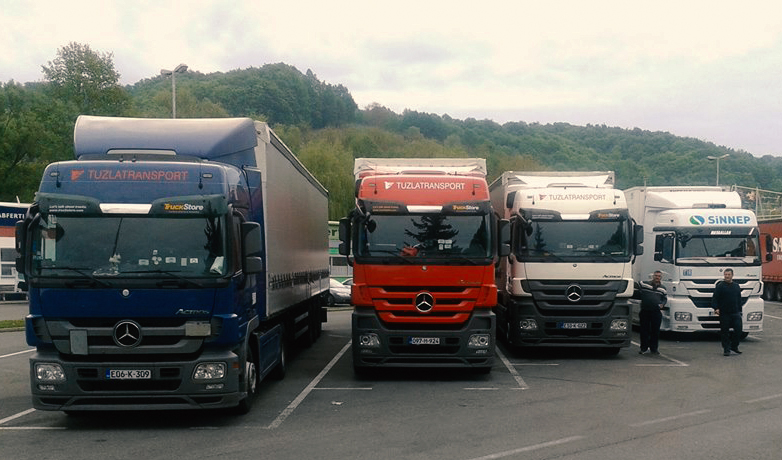 The quality and reliability of transport services is recognized by many renowned multinational companies in Europe, as well as many local companies in the field of industry, trading and construction.

Our clients include international industrial and commercial enterprises, as well as large international logistics companies. We support international corporations, as well as SMBs on their path to success.


Our most important clients are companies from EU member states (Poland, Austria, Germany, Hungary, Romania, Slovenia, Croatia, Bulgaria, Slovakia, Italy, Lithuania, Latvia and the Czech Republic). We are also providing transport services to CEFTA countries (Montenegro, Macedonia, Serbia).


For all transports, to any of the above countries in Europe, we have the required number of international CEMT or bilateral (one-time) licenses.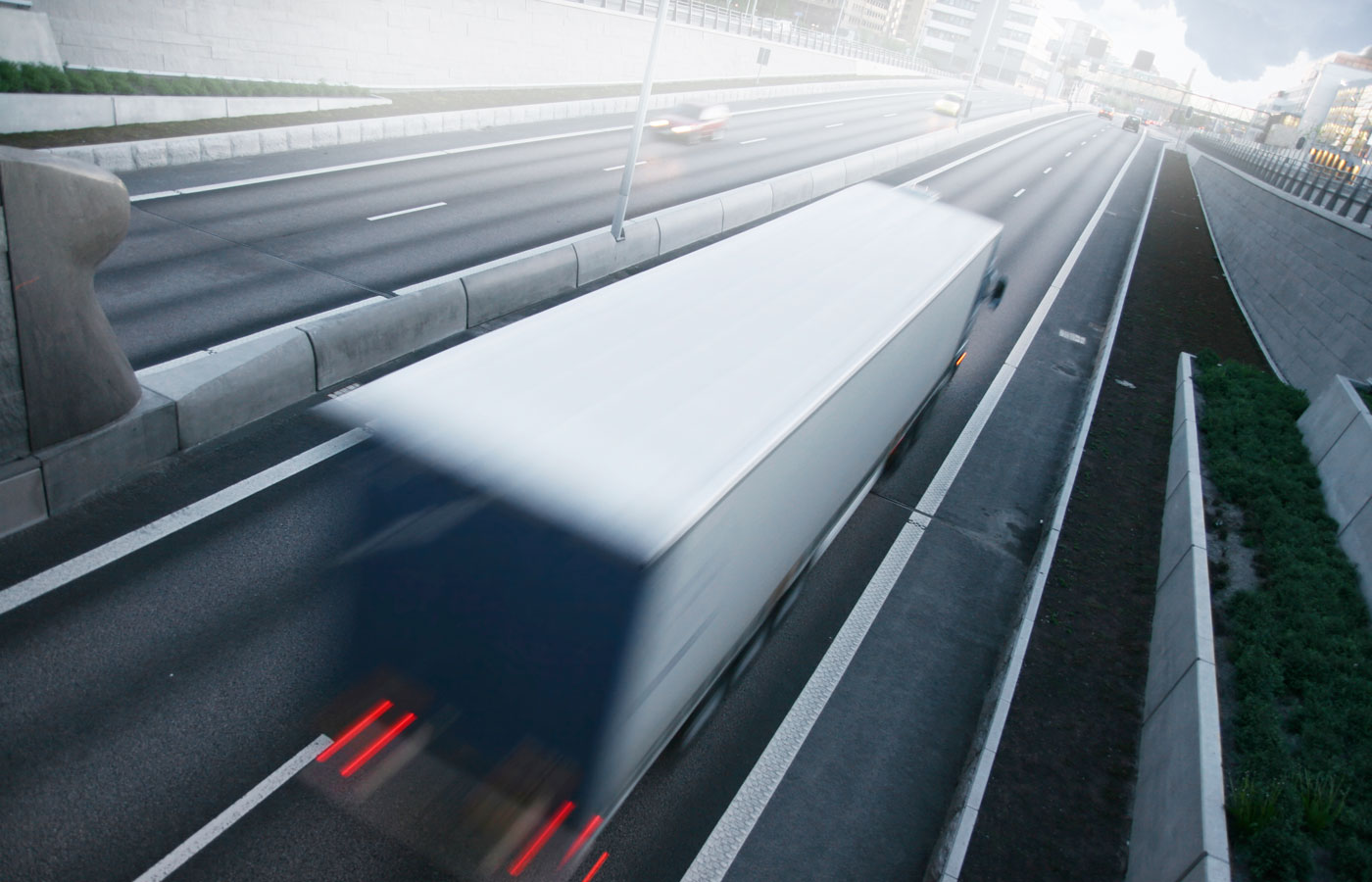 Our vehicle fleet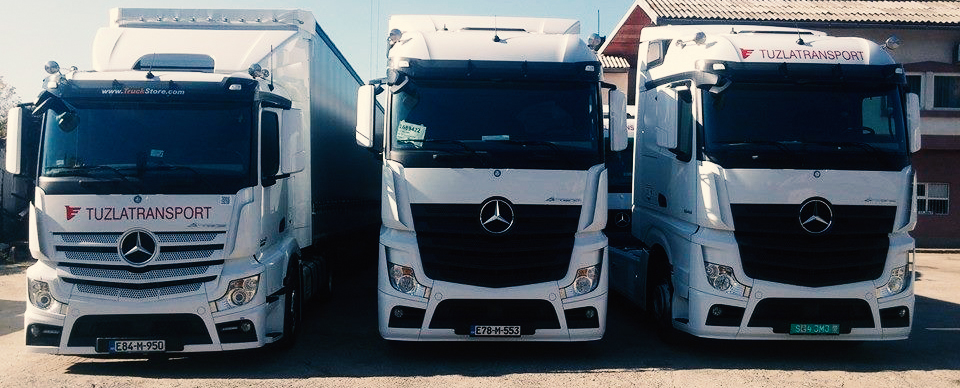 Tuzlatransport d.o.o. has its own vehicle fleet, trucks with an average of up to five years and semi-trailers with an average of up to three years. Our current vehicle fleet consists of 114 vehicles (Trucks and semi-trailers). The brand of our vehicles is "Mercedes-Benz". Semi-trailers are with a tarpaulin cover and cargo space dimensions of 13.6m L x 2.48m W x 3.0m H. Aware of the importance of environmmental responsibility,  we have equipped most of our vehicles with the highest EURO standards, in accordance with European emission standards.
 All vehicles are EURO 5 and EURO 6 emission standard. We pride ourselves for having an above-average and very up-to-date vehicle fleet and modern equipment, even compared to companies in the EU.

The company is aiming to use more ecologically advanced EURO-6 emission vehicles, which, in addition to slightly lower fuel consumption, also raises ecological business so company continuously renews its vehicle fleet and follows major EU regulations and directives that require constant reductions in air pollution emissions.